So, who is Moses really?

By Jewish standards Moses was born in Egypt on the 7

th

of Adar in the year 2368 from creation. At this time Hebrews/ Israelites were considered slaves to the Egyptian Pharaohs and were subjected to extreme laws, decrees, and manual labor. Moses was the 3

rd

child of Jocheved and Amram; his siblings were his brother Aaron and his sister Miriam. When he was three months old, Pharaoh made a decree that all Hebrew males must be drowned. To prevent this this Moses was hidden in a reed basket and was set afloat in the Nile river. Fortunately, he was retrieved by Batyah, Pharaoh's daughter and saved. He was then raised in the palace of Pharaoh himself. His whole life he knew he was Hebrew and at age 20 Moses fled Egypt after killing an Egyptian who beat a Hebrew slave.

After this he fled to Midian knowing that if he stayed he would be put to death. In Midian, he married his wife Zipporah, the daughter of Jethro, and fathered two sons, Gershom and Eliezer. It was then Moses witnessed God/ The Burning Bush. (paraphrased from

chabad.org

)
The Exodus Project
The Exodus Project strives to spark interest and thought into the early life of Moses by researching multiple accounts on Moses. Our goal is to create a website that connects with our audience by allowing for any opinions and debates on how this information makes people feel.
Is Moses really who you thought he was? Keep the conversation going! Join The Exodus Project.
Powered by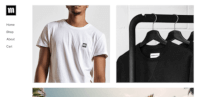 Create your own unique website with customizable templates.